If you follow me on twitter you might have already seen me screeching about these two read-a-thons coming up next month but just in case you've missed it: there are two amazing readathons happening in February and both are dedicated solely to F/F or sapphic literature! As soon as I saw them I, obviously, knew I would be taking part in both. The fact that it's my birthday month is the cherry on top of the rainbow cake!
There are challenges for each one and
Sapphicathon
is running for the first week while
FF February
Reads is, you guessed it, for the whole month of February. Sapphicathon is based around women who like other women, but the main pairing doesn't have to be f/f - for instance a bisexual protagonist falling for a man would still count towards this challenge but it wouldn't count for FF February Reads because that's all about the main pairing being between two women. As I'm taking part in both of these, all my recs have a f/f pairing as the central one. If you want to take part in the challenges then I've pasted the images throughout this post (full credit to the Sapphicathon and
FF February
teams) but if you just want to read a bunch of queer lit with no restrictions - that's what I'm going to do - then that's still awesome and I hope you find one or two books from this rec list that capture your interest.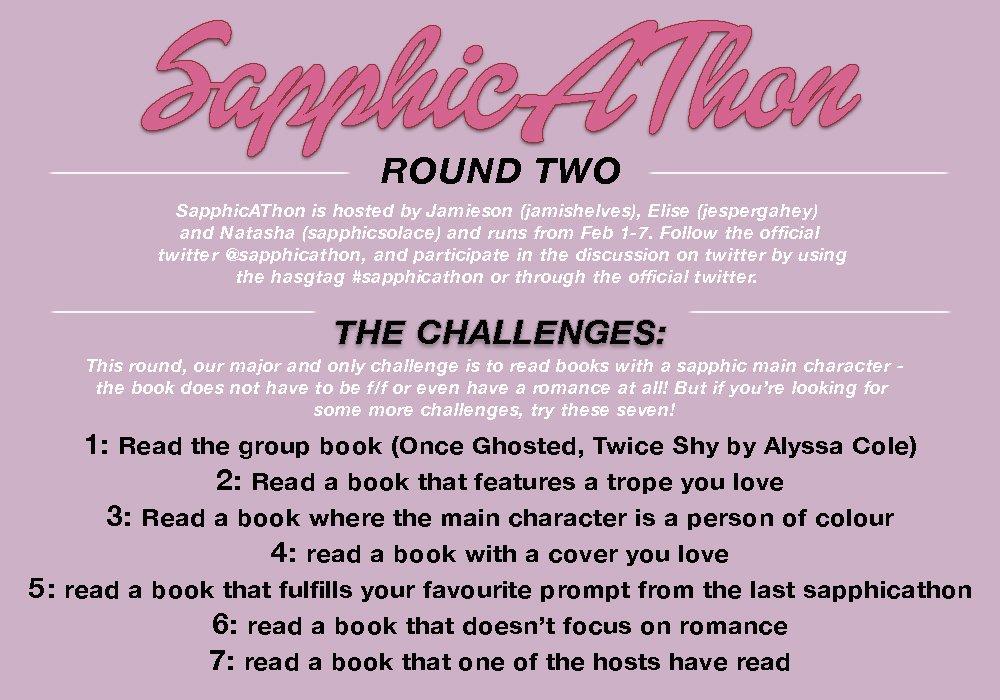 I'll be uploading my actual TBR next week but I thought I'd throw a whole bunch of recs out into the world today! And just to clarify that I have read all of these books myself; there is tons of other F/F out there but I feel uncomfortable "recommending" a book that I have never read. My TBR on the other hand will include at least a couple of books that I haven't read yet so feel free to check back on Monday to see that!
I've also listed the sexuality of the main character of each of these but haven't for the love interest for two reasons; one is that sometimes it's hinted at but not explicit and I don't want to assume things, and the second is for spoiler reasons. If there are dual protagonists I have included all the representation though. (If I've used the wrong label for a character I apologise and please, please tell me. I've checked where I can but some of these I'm going by my memory of last year because I didn't actually write many reviews..thanks past me.)
Young Adult Contemporary:
Everything Leads to You by Nina Lacour | lesbian
Skylarks by Karen Gregory | lesbian
Juliet Takes A Breath by Gabby Rivera | lesbian
Leah on the Offbeat - Becky Albertalli | bisexual
Fire on Ice - Jea Hawkins | lesbian
Queens of Geek - Jen Wilde | bisexual
The Summer of Jordi Perez - Amy Spalding | lesbian
We Are Okay - Nina Lacour | lesbian
Just Juliet - Charlotte Reagan | lesbian
Lies We Tell Ourselves - Robin Talley | lesbian, bisexual
Her Name in the Sky - Kelly Quindlen | lesbian


Young Adult Fantasy:
Reign of the Fallen - Sarah Glenn Marsh | bisexual
Labyrinth Lost - Zoraida Cordova | bisexual
Girls of Paper and Fire - Natasha Ngan | lesbian
The Gracekeepers - Kirsty Logan | lesbian, bisexual
Out of the Blue - Sophie Cameron | lesbian
Of Fire and Stars - Audrey Coulthurst | lesbian, bisexual


Adult / New Adult:
*all of these are contemporary because I'm not a big fan of adult fantasy. also most of these are romance because i'm trash for cute kisses*
The Seven Husbands of Evelyn Hugo - Taylor Jenkins Reid | bisexual
Soft on Soft - Em Ali | nonbinary, ace, pansexual
Who'd Have Thought - G. Benson | pansexual
Learning Curves - Ceillie Simkiss | asexual, lesbian, panromantic
Popcorn Love - K L Hughes | lesbian, bisexual
Fingersmith - Sarah Waters | lesbian
Tell It To The Bees - Fiona Shaw | lesbian
First Position - Melissa Brayden | lesbian, lesbian
Falling Gracefully - Cara Malone | lesbian, lesbian
Twice in A Lifetime - P. J Trebelhorn | lesbian
Tailor Made - Yolanda Wallace | lesbian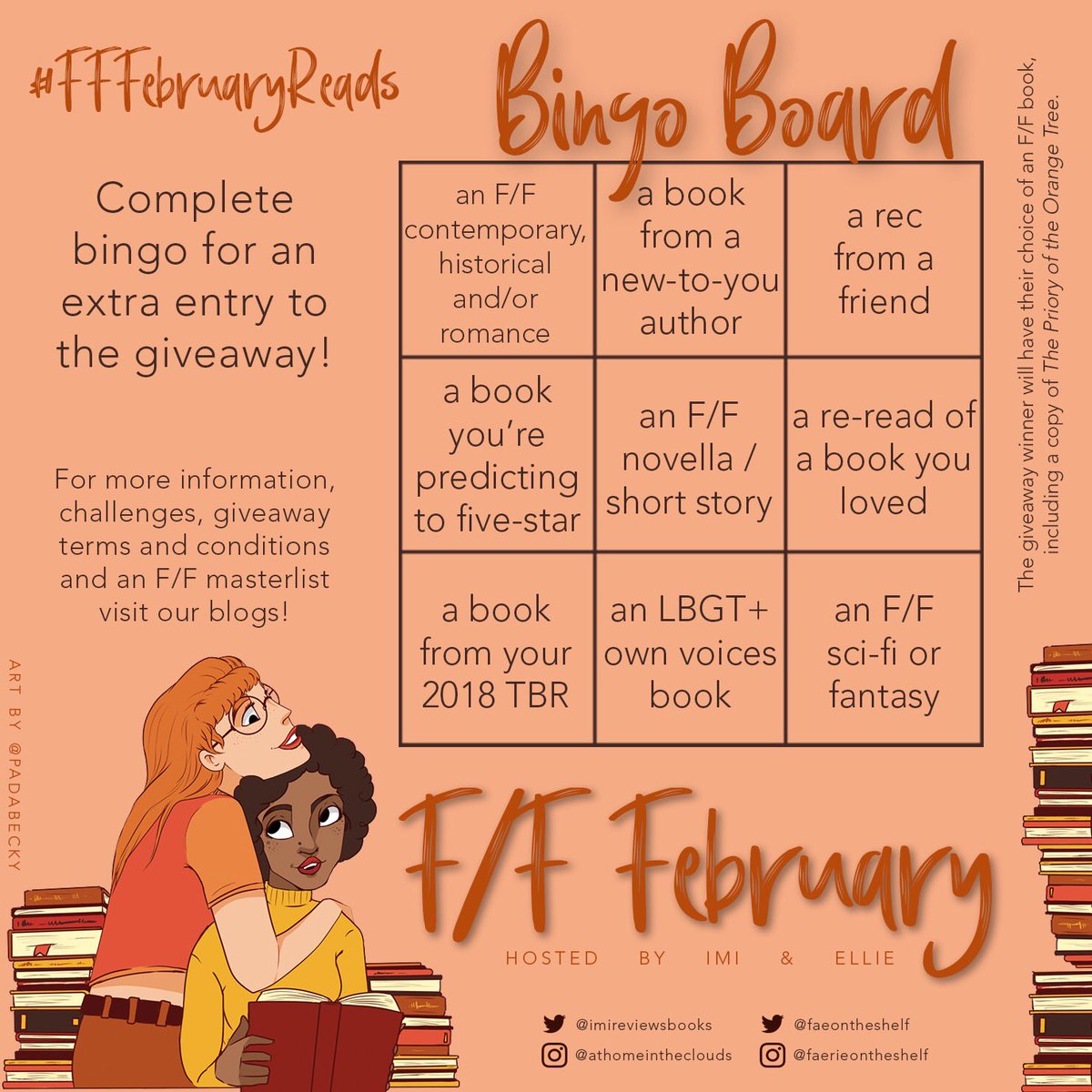 As for a rec from a friend? Hey, I'm Eloise. I like sheep, the colour purple and drinking enough tea to float a ship. We're friends now so if you like the sound of any of these books then they count for that square!
eloise x