Sweethearts by Gemma Gilmore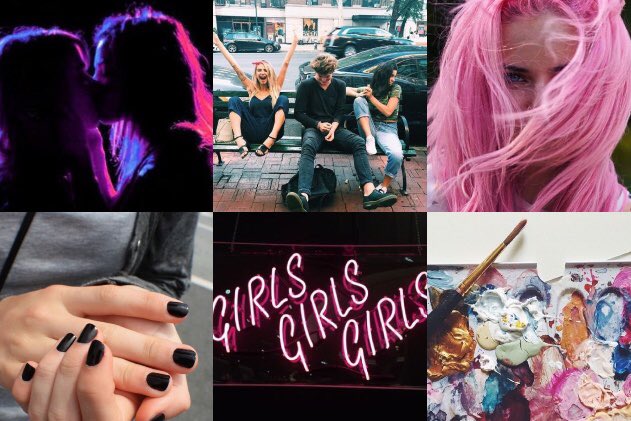 Synopsis:
When seventeen-year-old Ingrid Harper realizes she may not have the talent to pursue a scholarship for the most prestigious art school in Australia, she turns to pink hair dye as a distraction.
Her new hair captures the attention of a fellow art student, Kat, who introduces Ingrid to the LGBT clubbing scene, and although Ingrid enjoys partying with her new friend, she becomes caught up in confusion about her sexuality. Her fear is overwhelming—she can't think about anything else.
Until her best friend, Summer, reveals that she is pregnant. As her best friend faces the realities of being pregnant at seventeen, Ingrid is shown the true definition of courage. It motivates her to come out about her sexuality—she likes girls. Only girls. Now she just has to work out what that means for the other areas of her life.
Review: It's been a couple of months since I read this and I'm longing to pick it up again. (It's on my June TBR so hopefully I'll stick to it.) I'm still not over how amazingly adorably wonderful this book was!! Sweethearts is a sweet, fluffy, incredibly relatable read - I seriously wish I had been able to read this years ago because it perfectly captures the muddle that is trying to sort out your feelings when you're too worried to actually put a name to them.
Ingrid is an artsy young girl who is slowly coming to terms with being gay whilst also dealing with school, her future and her friends. Throughout the book we see Ingrid slowly coming to terms with being gay; dealing with unrequited feelings and then dealing with maybe not so unrequited feelings.. All of which she (understandably) finds is a little bit messy, a tiny bit frightening and a whole lot awesome! The coming out arc stretches all the way from her realisation that maybe she likes girls to the realisation that she definitely does like girls whilst touching on crushes, first kisses, second kisses and overnight stays. The fact that Gemma manages to include all of these milestone events whilst still keeping the perfect balance of description, detail and emotion
and
putting a refreshing new take on it all is one of my favourite things about this book.
It's fluffy, it's sweet, it has amazing friendships and totally surprised me with who Ingrid ends up with. Sweethearts is a book about self acceptance, identity & truth and it wraps them all up together perfectly.
Four Stars!
If you've already read Sweethearts you might be interested in checking out Queens of Geek by Jen Wilde or Radio Silence by Alice Oseman!
eloise x