*sounds the klaxon, rings all the bells and sets off the alarm* because IT'S REVIEW TIME! I was incredibly fortunate to get to read Hearts Like Hers by Melissa Brayden a month early through Netgalley and I've been holding on to this post since then so as to upload it at just the right time. Publication day is now only three days away so I think it's probably now! This was a 4 Star read for me and one I shall definitely be reading again at some point this year.
Synopsis
No one pencils in falling in love.
All work and no play has Autumn Primm in the market for a little excitement. Her Venice Beach coffee shop, The Cat's Pajamas, is her pride and joy. While she doesn't mind the long hours, she finds herself staring dreamily out the window, imagining the life she's yet to lead. The time has come to take off the apron and see what the world has in store.
Kate Carpenter needs to get away. And quick. A small-town firefighter, Kate's been crowned a local hero for reasons she can't quite get behind. An open highway and some time off have her fleeing the scene to sunny California to catch her breath and put some distance between herself and the unwanted acclaim. Dreamy Autumn Primm was never supposed to be part of that bargain. What Kate needs is a temporary escape, emphasis on temporary.
Review
Hearts Like Hers is an incredibly sweet book that manages to perfectly balance the fluffy romance with the more serious topics. With more coffee than a Gilmore Girls episode, several romantic dates and a pairing that keeps you wondering at the same time as keeping you satisfied Hearts Like Hers is definitely the book to pick up if you're in the mood for something light.
Kate is new in town for a holiday away from her sleepy home town and more importantly a break from the 'hero' label she has been given through an act of bravery whilst Autumn is a caffeine magician / barista / coffee shop owner wondering if this is really it for the rest of her life. The two hit it off straight away with mutual feelings and a believable romance blossoming between them from their very first meeting but reality keeps hovering over their heads. The potential outcomes to this story were numerous - will Kate decide to stay in LA? Will Autumns motherhood dream come true? Are the two women destined to be a forever romance or is it truly just a holiday fling? Hearts Like Hers keeps you guessing right until the very end with several cliffhanger moments along the way.
All the characters were extremely well rounded, not one felt like a cardboard cut out; even the background coffee shop employees had their own distinct personalities. Autumn's group of friends had a wonderfully believable dynamic as well as being individually interesting (apparently this is part of a series? Should have probably found that out before I read this book but oh well - it certainly didn't impact my understanding or enjoyment at all so more positives for this book!) So yes, the characters are great, the relationship is realistic, I cried twice - once happy tears and once 'will you two PLEASE sort yourselves out' tears, this book is wonderfully fluffy and I'll definitely be reading more of Melissa's books!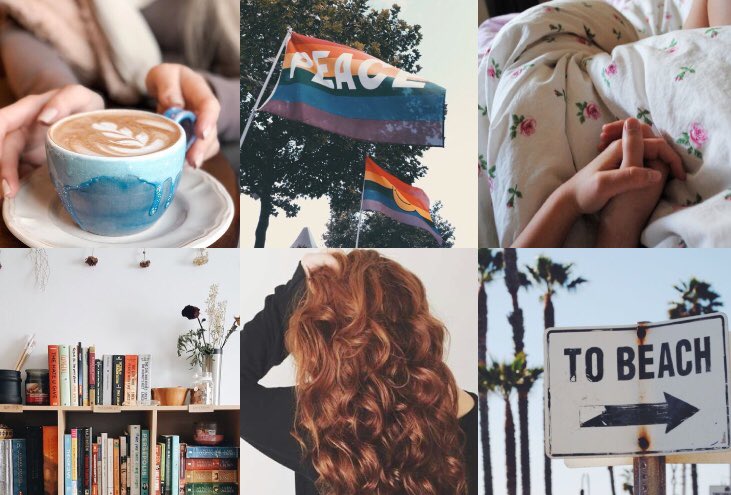 Melissa Brayden can be found on
twitter here
and
her website
has all the information about not only this book but all of her others too! Hearts Like Hers is due for release on 13th February so if this contemporary, cute f/f romance sounds like it's just your cup of coffee you can preorder it now!
eloise x